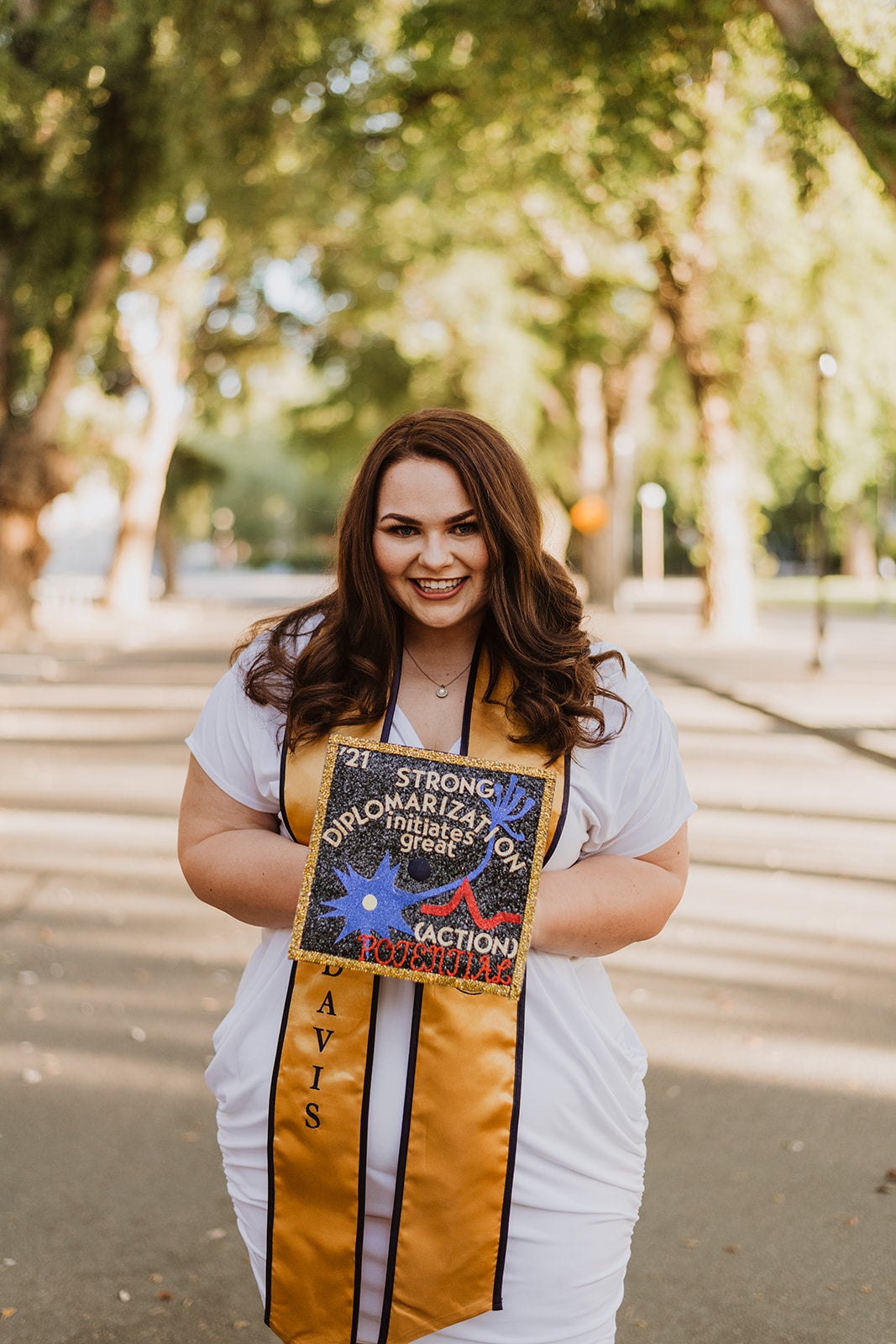 Miranda Kramer
Lab Manager
Email: mnkramer@ucdavis.edu
My name is Miranda Kramer, and I am a recent UC Davis graduate with a Bachelor of Science in Neurobiology, Physiology, and Behavior with a minor in Psychology. Before becoming a Lab Manager, I worked as a research assistant at the Developmental Research Center under Dr. Goodman and in the Language Learning Lab under Dr. Graf-Estes. I have been interested in working with children from a young age, which began when I volunteered at rural early childhood centers with families from primarily low socioeconomic backgrounds. These experiences led me to develop research interests concerning the effects of socioeconomic inequities, particularly those with a generational pattern, on early child development. Furthermore, I am also interested in how these socioeconomic inequities contribute to generational trauma and children's experiences with our legal system. In the future, I hope to work as a clinical psychologist with children in underserved areas and pursue research dedicated to bettering the lives of children predisposed to systemic inequities.
---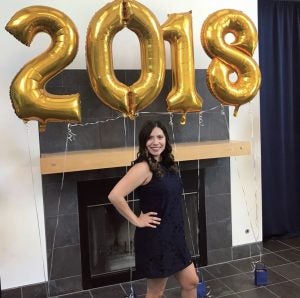 Daisy Vidales
Junior Specialist
Email: devidales@ucdavis.edu
I am a current Junior Specialist and former Lab Manager for the Goodman Lab and am associated with the Center for Public Policy Research (CPPR). My interests span a variety of topics, including the impact of trauma and childhood maltreatment, child forensic interviewing, and the dependency court.
---
Undergraduate Research Assistants
Samantha Dong
I'm a fourth-year student at UC Davis double majoring in Psychology and Neurobiology, Physiology, and Behavior. In high school, I tutored children in grades K-8 and fostered close relationships with them, which led me to become passionate about working with and advocating for children. As someone who grew up surrounded by Asian-American culture in the Bay Area, I am interested in studying how different parenting styles across cultures affect children's emotional wellbeing. I have also volunteered as a Cantonese-translating patient advocate at Paul Hom Asian Clinic serving uninsured Asian populations. Working in the Developmental Research Lab has taught me so much about children's memory and its implications in legal contexts. In the future, I hope to become a pediatric healthcare provider primarily working with underserved communities.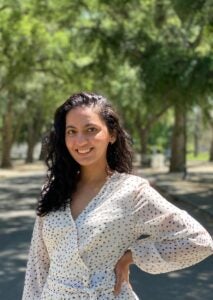 Prabhleen Gill
I am a fourth-year undergraduate student at UC Davis majoring in Psychology. Growing up in The Philippines, I've witnessed a lot of maltreatment towards children who live in poverty from being forced into child labor to being forced into drugs. These life experiences for children in poverty were oftentimes normalized in our society which has made me very interested in studying child maltreatment and its effects on development. I joined the Goodman Lab because I wanted to learn more about how stressful environments could impact a child's memory and the long-term consequences of these experiences. My future career goals involve going to medical school and becoming a Child Psychiatrist. Outside of the lab, I enjoy watching movies, listening to Punjabi music, and doing skincare.
Asil Bishara
My name is Asil Bishara, and I am a current research assistant at the Development Research Center. I am majoring in Psychology with an emphasis in Biology, and my major is one of the main reasons this lab sparked my interest. I am intrigued with the topic of memory development, and the effects of trauma during childhood on memory. In the future I plan on expanding my psychological knowledge regarding how the brain affects many aspects of our daily lives. Working in this lab has taught me a lot, and I am looking forward to working on new projects.
Eric Ryu
I am currently a senior at Rocklin High School. I am interested in the study of memory in a legal context, particularly in how external suggestions during eyewitness testimony can alter the accuracy of memory recall (and how legal procedures can be innovated to compensate for potential pitfalls). I plan on majoring in either psychology or political science in college, and then going on to law school to become an attorney. In my free time, I can be found playing water polo, practicing calligraphy, learning new culinary dishes, or reading classical literature.
Sherelle Watkins
My name is Sherelle Watkins and I am a current research assistant for the Developmental Research Center. I'm fourth year undergraduate student at UC Davis earning a B.A. in psychology and a minor in public health sciences. My research interests are very interdisciplinary. I'm curious about the influence of formative and reinforcing experiences within institutional care settings on future health-seeking behaviors and general health across systematically disadvantaged groups. In the future I plan to pursue doctoral work with the primary goal of applying psychological, developmental and public health research to the development of programs and interventions focused on dismantling structural barriers that contribute to health disparities among marginalized groups with an emphasis on Black American communities.
Osiris Hal
Hi, my name is Osiris and I'm a senior at UC Davis! I'm majoring in Psychology with double minors in African American Studies and Human Development. My research interests include Trauma Related Disorders and Psychopathology in the Black mind. My hope is to go into a Clinical Psychology program. In my free time I love being in nature, hanging with my dog Luna and learning about astrology.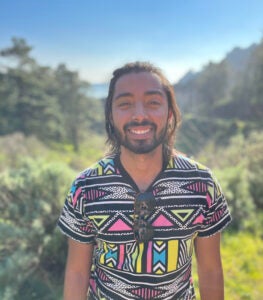 Roberto James Refuerzo Balderas
I graduated from UC Davis spring 2021 with a Bachelor's in Psychology. I am currently working at the Birth and Beyond program with the Sacramento Children's Home's Meadowview Family resource where I am pursuing my passion to help families in underserved communities. In this program, I help improve parent and child relationships and interactions through an ecological and family systems model that focuses on the families strengths and child development as well as connecting them to community resources. Later this year, I am applying to graduate school to earn my Master's in Social Work.
Kara Long
I am a third year student at UC Davis, majoring in Psychology with a minor in Sociology. Growing up, my interest in psychology was inspired by my grandfather, a psychologist who worked with troubled youth and established the Life Space Crisis Intervention. His work sparked my interest in developmental psychology, which was amplified when I worked at an intensive outpatient treatment center for adolescents with mental health issues. My work at the center increased my curiosity about the impact that adverse experiences have on children's development, and the effects that interventions, such as the treatment center, have on the life outcomes of challenged youth. These interests drove me to the Goodman Developmental Psychology Lab, where I am granted the valuable opportunity to learn more about the ways in which children are impacted by their life experiences. Once I graduate from UC Davis, I aim to attend graduate school and study developmental psychopathology and criminology. In addition to studying psychology, I spend my free time advocating for animal rights and hiking.
Claire Mitchell
Hi, my name is Claire Mitchell and I am a freshman here at UC Davis. I am majoring in psychology in hopes of ultimately becoming a child psychologist. I am very interested in researching the effects of trauma on children and children's memory abilities. I love working in the Goodman lab because of how kind everyone is and how interesting the research is. I can't wait to continue my research career and explore UC Davis for the next four years!
Kristi Guo
Kristi Guo is at the University of California, Davis, studying for her degree in Psychology. She is interested in conducting future research with the aspiration of discovering scientific breakthroughs so that she can offer hope for individuals struggling with Anorexia Nervosa. Her research interest can be separated into three domains. First, she is interested in exploring the neuroscience behind the disorder, specifically the neurochemistry behind the call of starvation and how brain processes contribute to the implications of psychopathology. Second, she wants to unveil the characteristics of people at high risk for developing the disorder. Third, she wants to uncover the mysteries of gene expression to emphasize how the environment can also play a fundamental role and ultimately influence behavior. She hopes that she can help others as a future clinical psychologist and that her future publications can pave the path to discovering novel treatments and optimizing recovery models, evidence-based treatments, and integration methods.